Are you ready to dive into the exciting world of freelancing and embrace the freedom and flexibility that come with it? Of course, you are! The real question is, which platform should you choose to start your journey? With so many options out there, it can be overwhelming to decide which one is the perfect match for your skills and goals. That's where this trusty guide comes in, to help you make an informed decision. Today, we'll be exploring the ever-popular Fiverr vs. Upwork – two of the biggest and most successful freelancing platforms around. Each platform has its own unique charm and offers different advantages, depending on what you're looking for. From quirky gigs to serious, long-term projects, these two platforms cater to a diverse range of freelancers and clients alike. Let's compare these two giants and see which one- Fiverr vs. Upwork is the best fit for you!
Fiverr vs. Upwork Overview
Fiverr is a unique and vibrant global online marketplace where freelancers, also known as sellers, offer their services in the form of "gigs" starting at just $5. The platform boasts a massive range of categories, from graphic design, writing, programming, to even offbeat and quirky services like personalized songs or funny voicemail recordings. Fiverr is designed to be user-friendly, allowing freelancers to easily set up their profiles and start selling gigs, while clients can effortlessly browse and purchase these gigs.
Upwork, on the other hand, is a more formal and professional platform that connects freelancers with clients seeking services for their businesses or projects. Upwork caters to a wide variety of industries, such as web development, marketing, writing, design, and many others. The platform is structured around a bidding system where freelancers submit proposals for posted jobs, making it more competitive but also offering greater potential for long-term, higher-paying projects.


Fiverr vs. Upwork: Differences
Fiverr: It's super easy to start on Fiverr. Just sign up, create a profile, and start selling your gigs. You can offer multiple gigs, showcase your portfolio, and choose your pricing.
Upwork: Getting started on Upwork is a bit more involved. You'll need to create a profile, pass a verification process, and possibly take some skill tests. It can be competitive, but it's worth the effort if you're looking for long-term projects.
Job Flexibility and Variety
Fiverr: Fiverr offers a wide range of gigs, from small tasks to complex projects. It's perfect if you're looking for quick, one-time gigs or want to offer unique services.
Upwork: Upwork focuses on more professional projects, often with a longer duration. It's ideal if you're looking for ongoing, stable work.
Fiverr: On Fiverr, you set your prices, and the platform takes a 20% cut from your earnings. Gigs start at $5, but you can charge more for add-ons and higher-tier services.
Upwork: On Upwork, clients post their budget, and you bid on projects. The platform takes a sliding fee, starting at 20% for the first $500 you earn from a client, then decreasing to 10% and 5% as you earn more. It can be a bit more challenging to land high-paying jobs initially.
Fiverr: On Fiverr, clients usually purchase your gigs without much interaction. This can be a pro if you prefer minimal communication, but it may also lead to misunderstandings.
Upwork: Upwork encourages more communication between freelancers and clients. You can discuss projects before accepting them, ensuring both parties are on the same page.
Fiverr: Fiverr's review system focuses on individual gigs. This means you can quickly build a reputation for specific services, but it may be harder to establish yourself as an expert in a broader field.
Upwork: Upwork's review system focuses on your overall profile. This allows you to build a reputation as an expert in your industry, which can lead to higher-paying projects.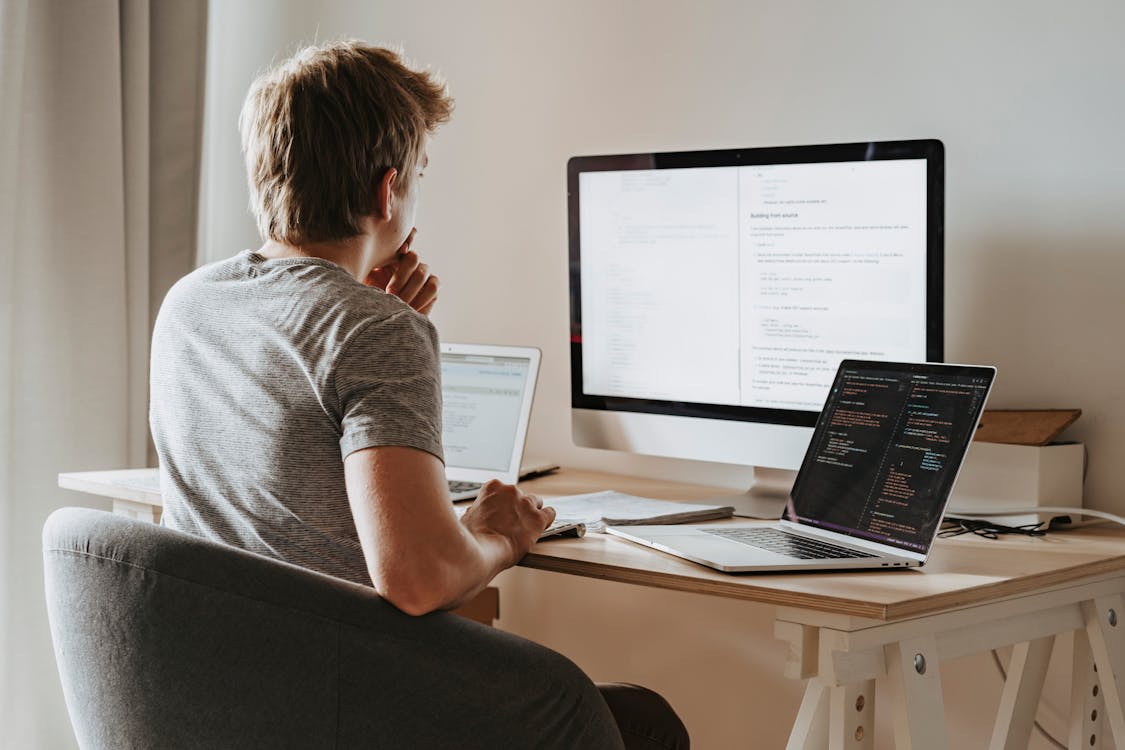 Verdict – Fiverr vs. Upwork
Both Fiverr and Upwork offer unique advantages and cater to different types of freelancers. If you're a creative soul looking for a platform that allows you to showcase your talents in a fun, engaging way, Fiverr might be your best bet. The platform's easy-to-use interface and diverse range of gigs make it an excellent choice for those who want to experiment with various services, hone their skills, and make some extra cash on the side.
On the other hand, if you're a professional freelancer seeking more substantial, long-term projects and a platform that promotes the development of lasting client relationships, Upwork could be the perfect fit for you. While it may take more effort and perseverance to establish yourself on Upwork, the potential for higher earnings and more stable work makes it worth the investment.
Final Thoughts
So, Fiverr or Upwork? It all depends on your preferences and goals. If you're looking for quick, one-time gigs and a more casual atmosphere, Fiverr might be the place for you. However, if you're after long-term, professional projects and want to build a solid reputation, Upwork could be a better fit.
Ultimately, there's no harm in trying out both platforms to see which one suits you best. Good luck, and happy freelancing!